Nana's Manners Weaning Spoon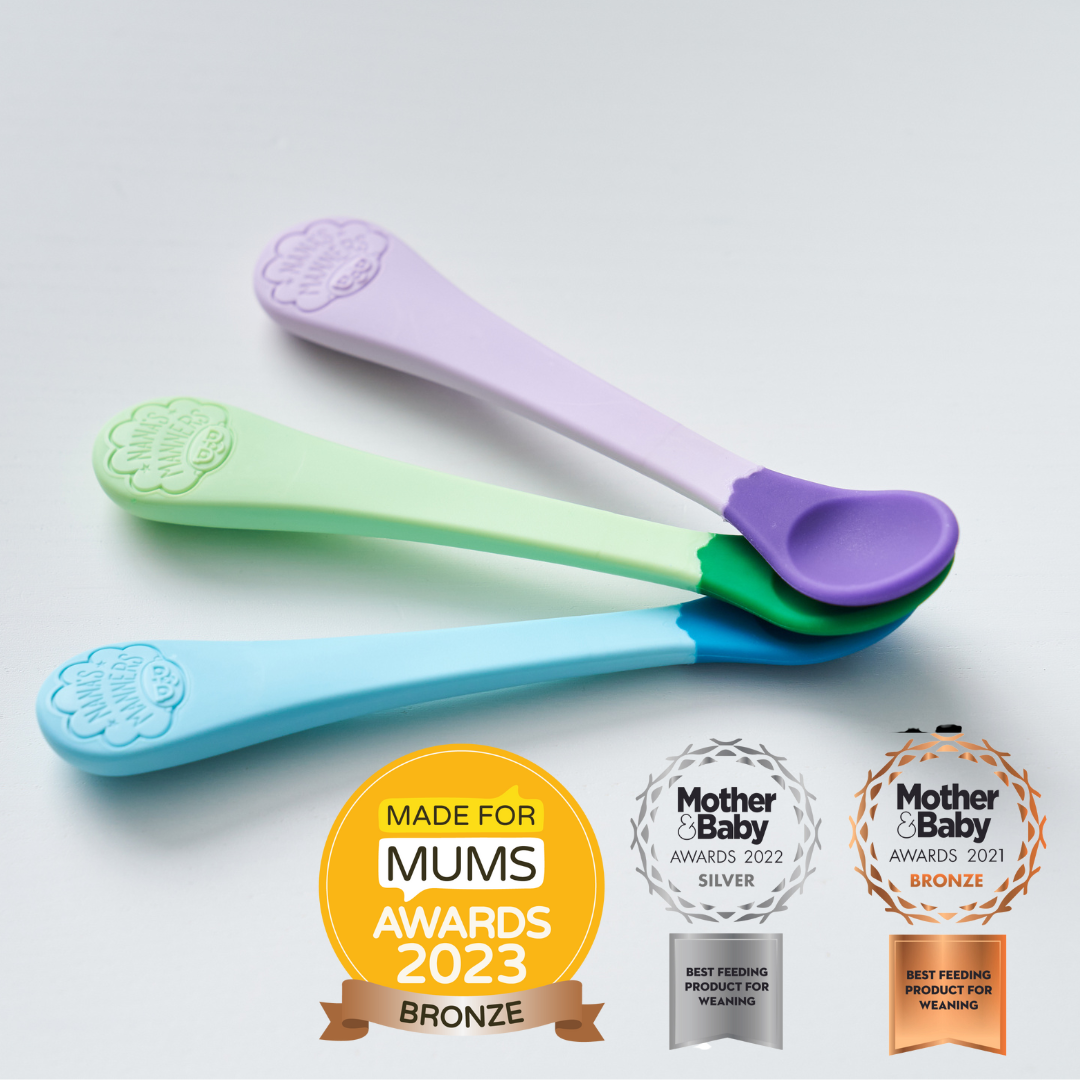 Multi-Award Winning Weaning Spoons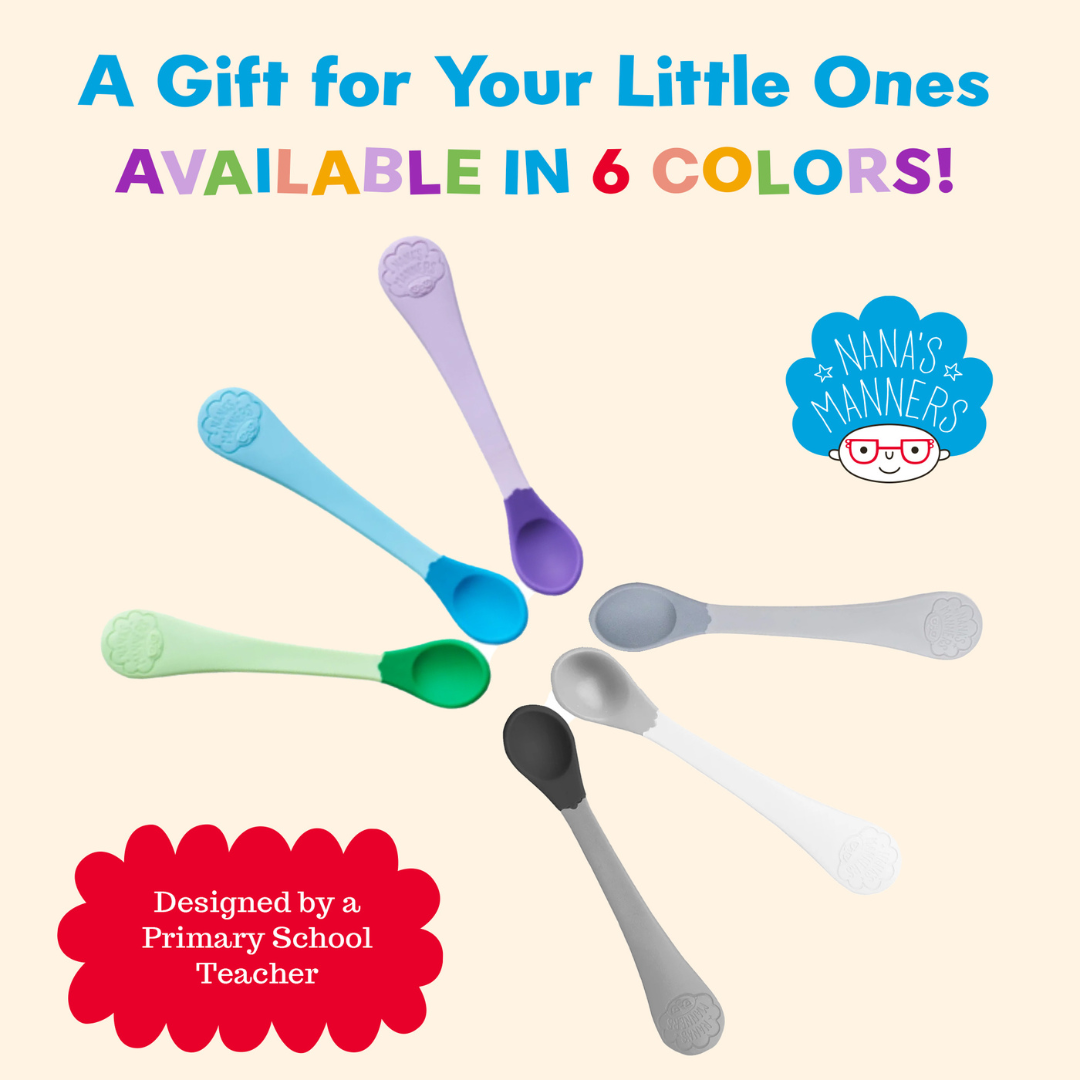 Available in Packs of 3 Colours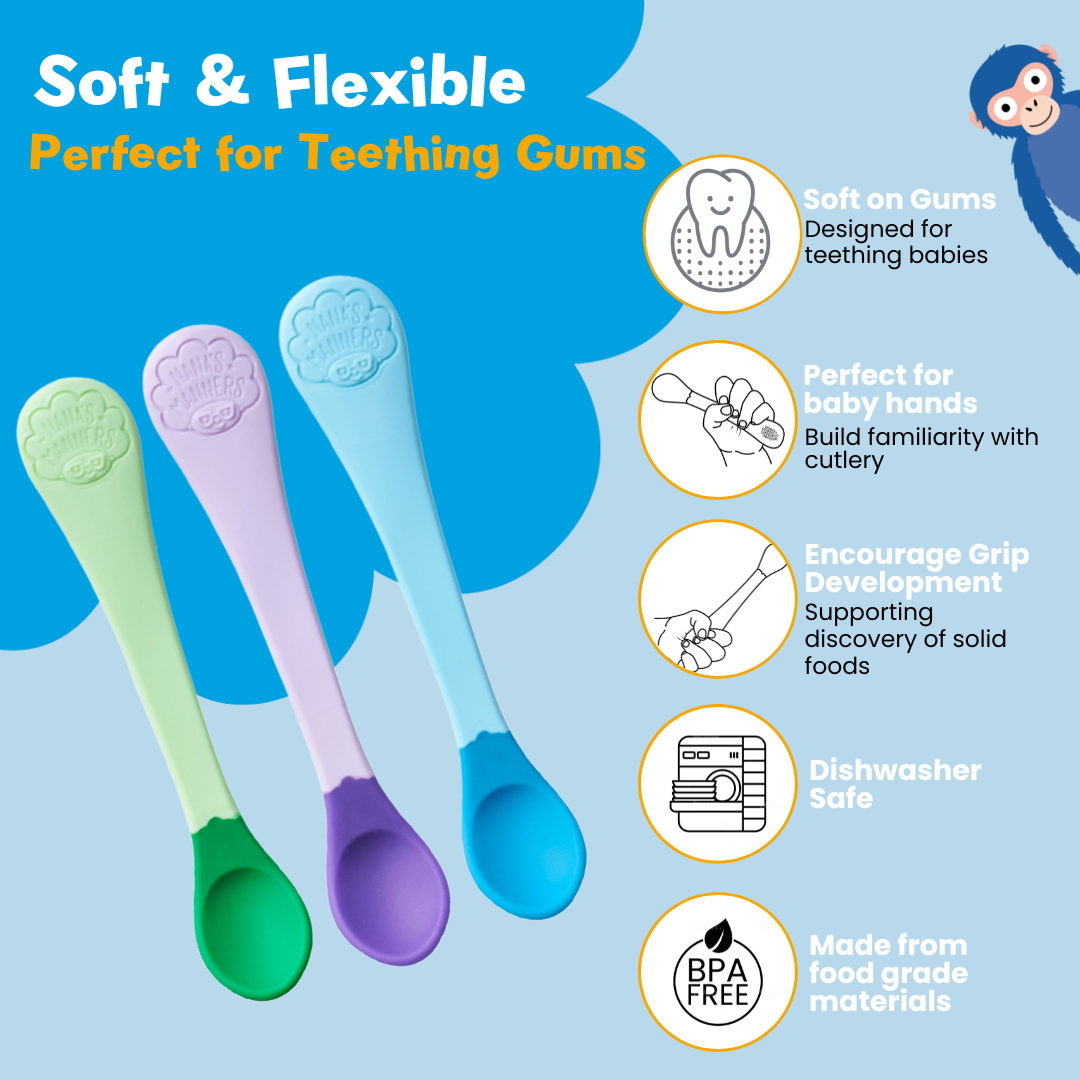 Designed by Parents, Recommend by Experts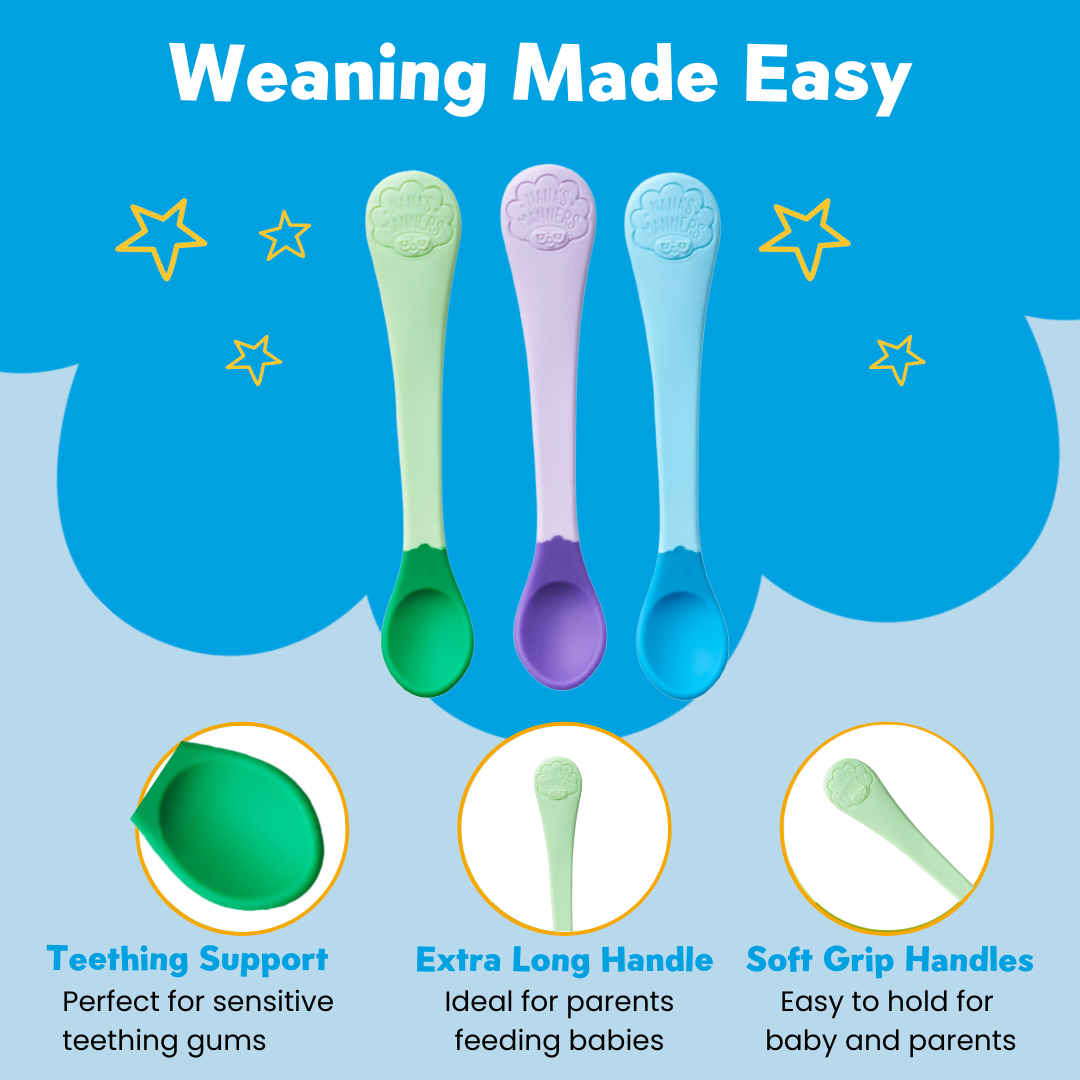 Designed by Parents, Recommend by Experts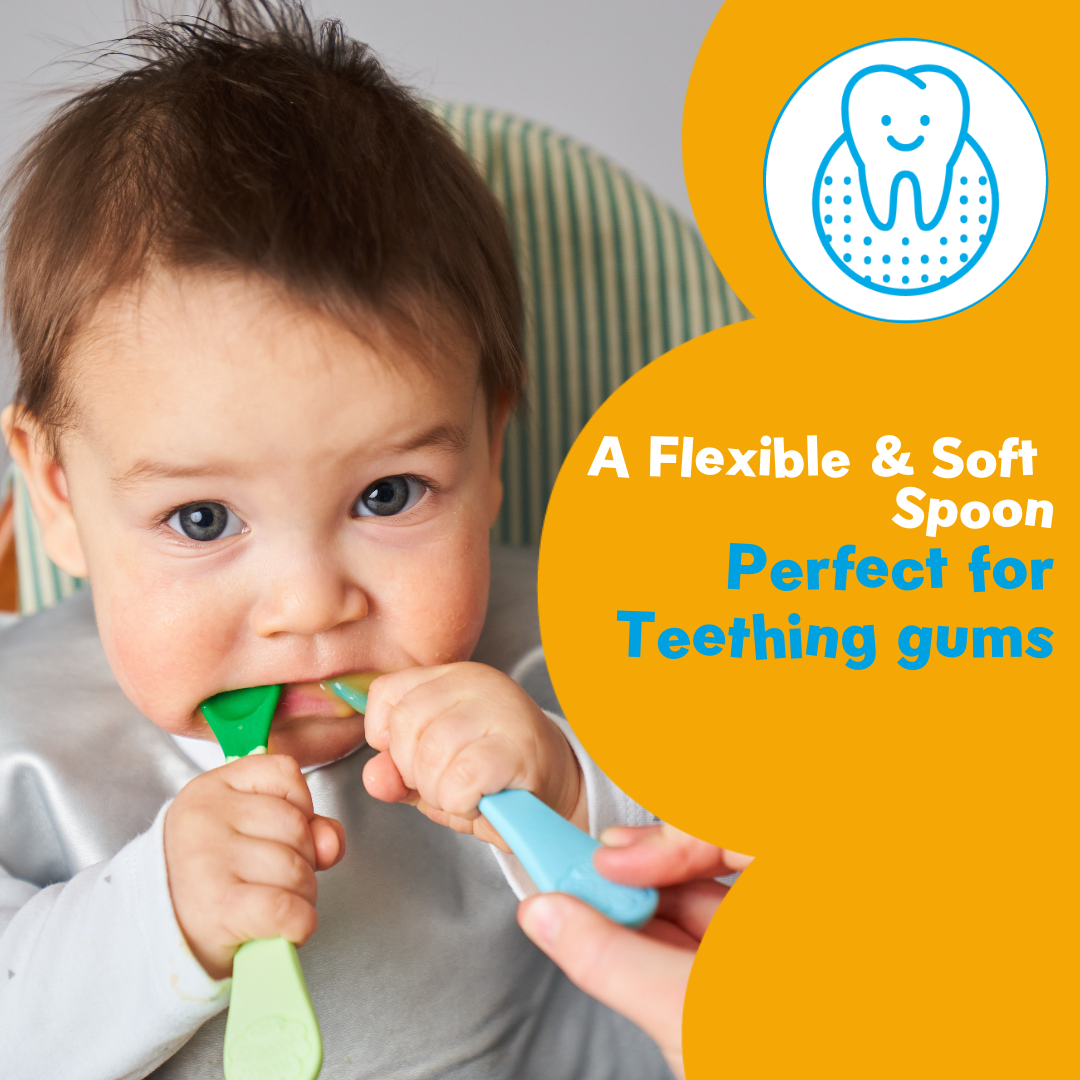 Soft on Gums & A Perfectly Sized Design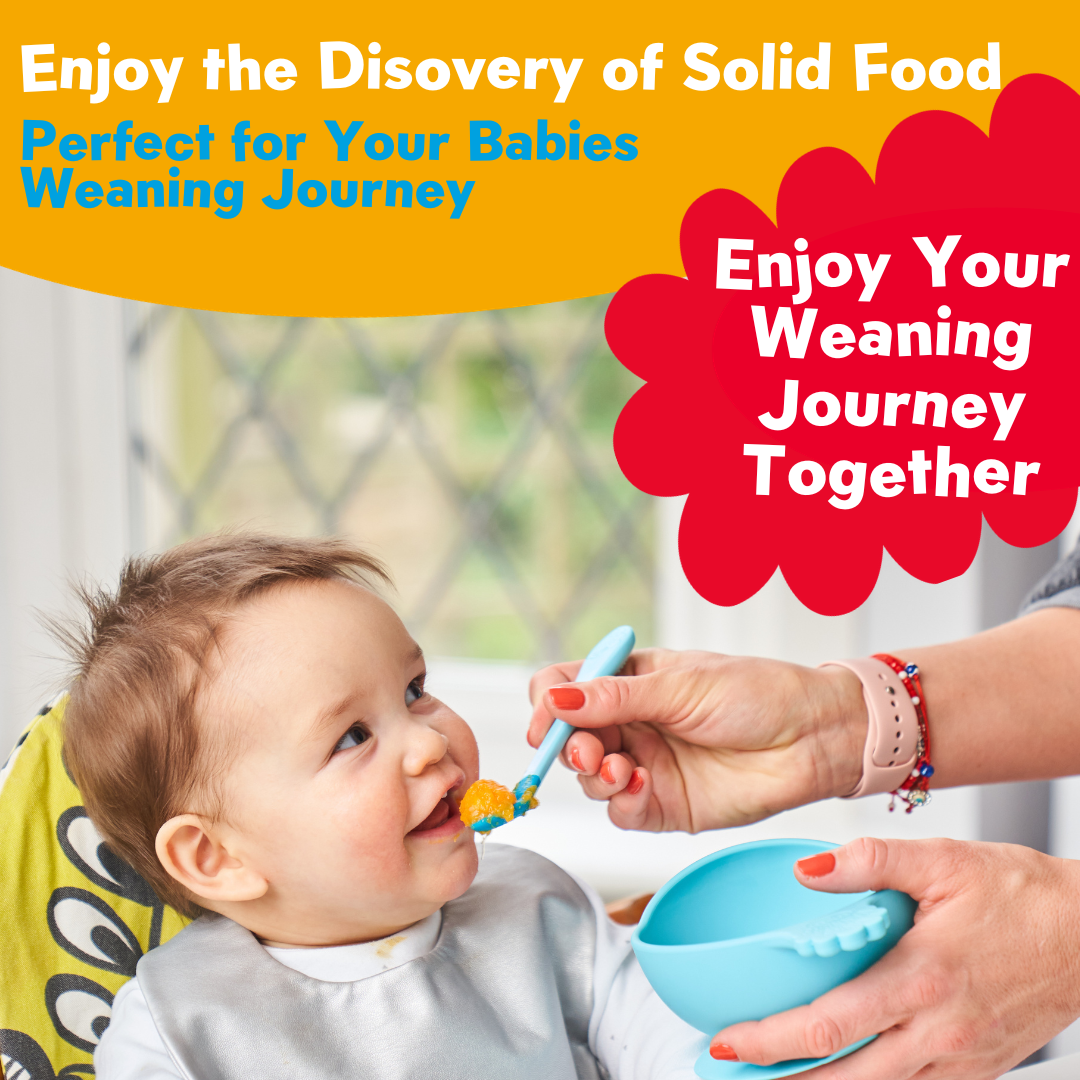 Designed for a Delightful Weaning Journey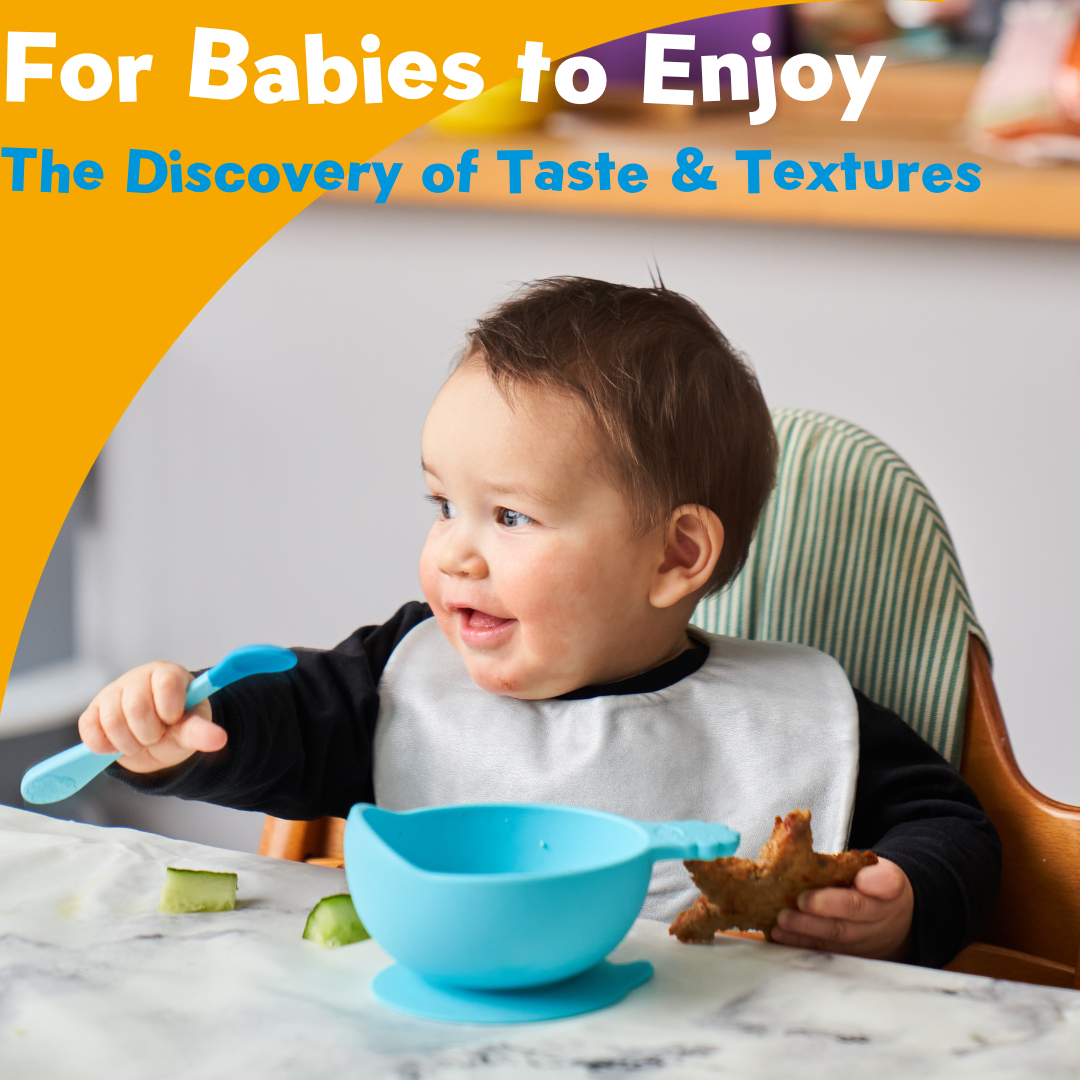 Supporting Early Stage Grip Development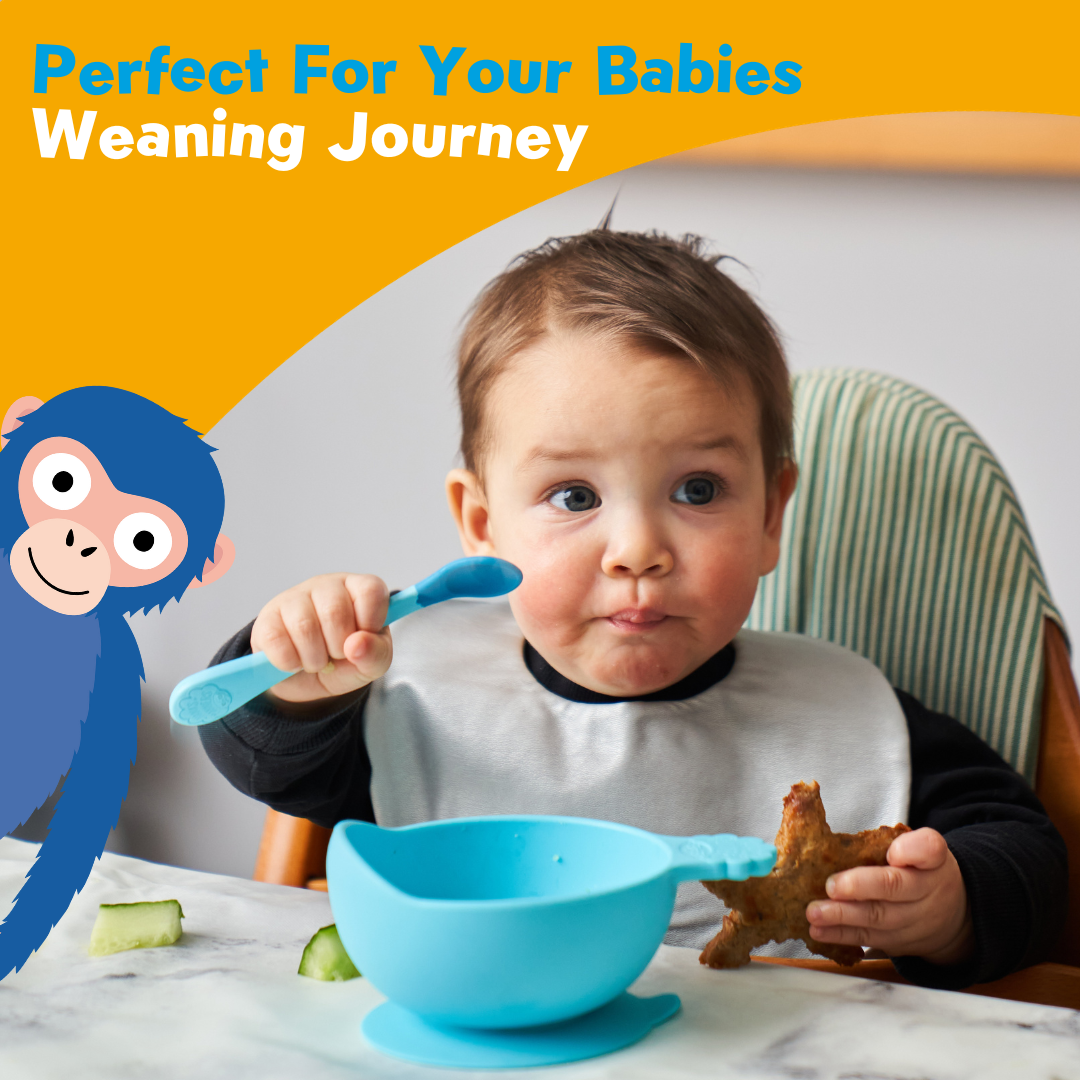 Perfectly Shaped & Sized for Babies Hands
Stage 1 - Weaning spoons - three colour mixed pack
Encourage Grasp development
Babies are born with a grasping reflex – when those cute little fingers instinctively close around one of yours - but this movement is instinctive, and they have no control over their hands at this point. It takes time for their muscle control and coordination to develop enough that they can grab items by their own accord

Supports Palmer Grasp around 4-6 months old
Being able to grip things is your baby's first step on the road to eating, reading, writing, drawing, and independence. The first grip style they use is known as Palmar Grasp. This is a full hand grasp, beginning with a few fingers and eventually involving the thumb to hold an object.

BPA Free food grade high quality material
The soft tipped Silicone bowl does not contain any BPA, making it a safer choice over plastic bowls, plates or spoons. Silicone lasts longer, and stands up much better against heat and cold than plastic alternatives. In particular the soft to touch and flexible bowl is perfect for teething gums making babies foray with solids even more comfortable.

Tested to British safety standards and Global safety standards
Used, Approved and Trusted by nutritionists and pediatric specialists for weaning babies from around 4 months. Safer than plastic spoons and trusted to support your child's early years journey of discovery with food. An all round safer experience for your family with Nana.

Dishwasher Safe
Designed to be durable and dishwasher safe washed at high temperature including commercial dishwashers.
Nana's Manners Weaning Spoons are multi-award winning spoons, designed by parents and recommended by experts for parents weaning babies. The weaning spoons have been designed to support a delightful journey of discovery whilst weaning. Introducing solids foods is a wonderful time to share together and our weaning spoon has been crafted so your baby can comfortably delight in the discovery of new solid foods, new tastes, from the very first time.
As part of our Stage 1 range the weaning spoon is designed to be used by babies from  4 months old and features a long easy-grip handle with a lovely soft tip bowl. The small bowl is perfectly sized for feeding small scoops of food into little babies' mouths. The flexible soft bowl is perfectly sized and shaped to be comfortable for teething babies gums.
The baby weaning spoon is made from high quality food grade silicone and is BPA free, tested to British and Global safety standards.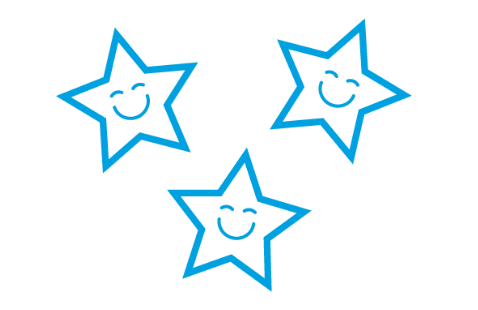 Happy,
Confident Kids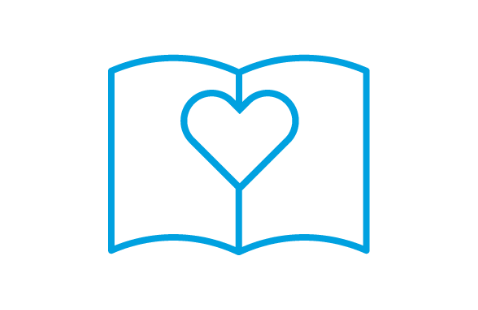 Love Learning,
For Life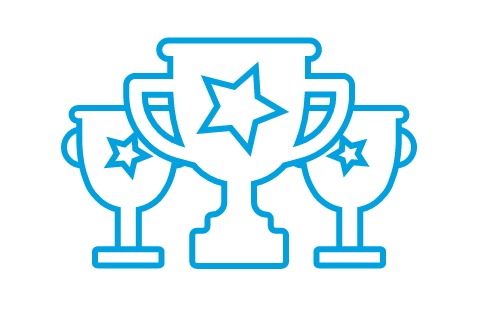 Multi
Award-Winning
Valued By Parents
Loved By Children
Babies are often keen to get involved in feeding themselves from 6-9 months. Between 9 and 13 months their hand to mouth coordination will be developing and they will start to be able to finger feed themselves with soft foods. This weaning period is an exciting time of discovery and adventure for you and your little one. Babies discover and learn about eating in the same way they learn everything else – through exploration, by watching others, by playing and practicing.
Read on.
Nana's Manners Weaning spoons are designed to be comfortable for babies exploring solids foods. They are perfect for baby led weaning or simply introducing foods how ever you feel best. The flexible silicone tip is perfect for babies teething gums.
Nana's Manners Weaning spoons are designed to be used by babies form 3 months old. We call this stage 1. THe spoon that is best for a 6 month old baby will be the most comfortable. Nana's Manners Weaning Spoons are designed to be perfect for babies and parents starting and enjoying their journey of discovery into solid foods until around 12 months. About the time stage 2 starts…