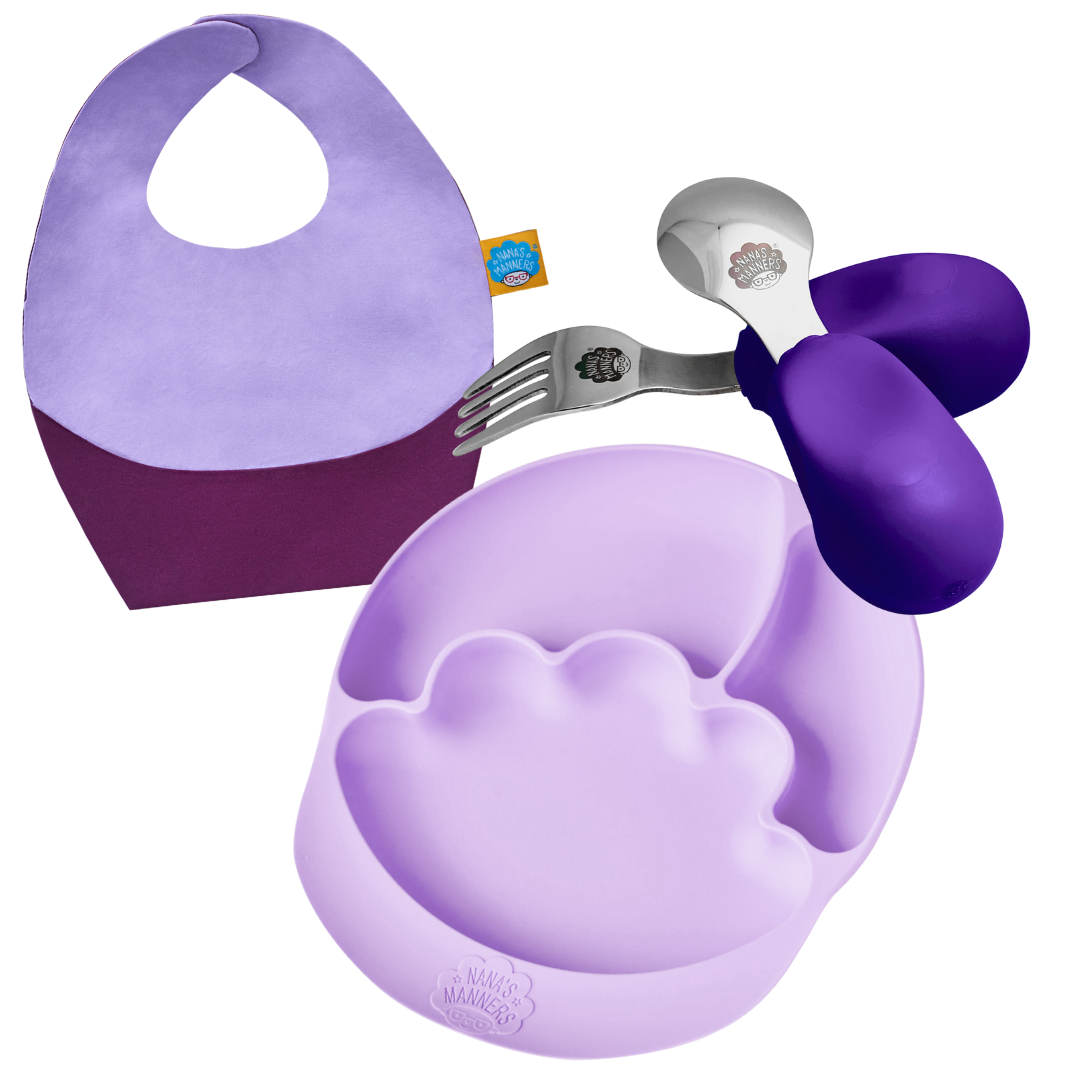 Mealtime Essentials Collection For Toddlers - A Reversible Bib - Purple, Toddler Cutlery, Section & Suction Plate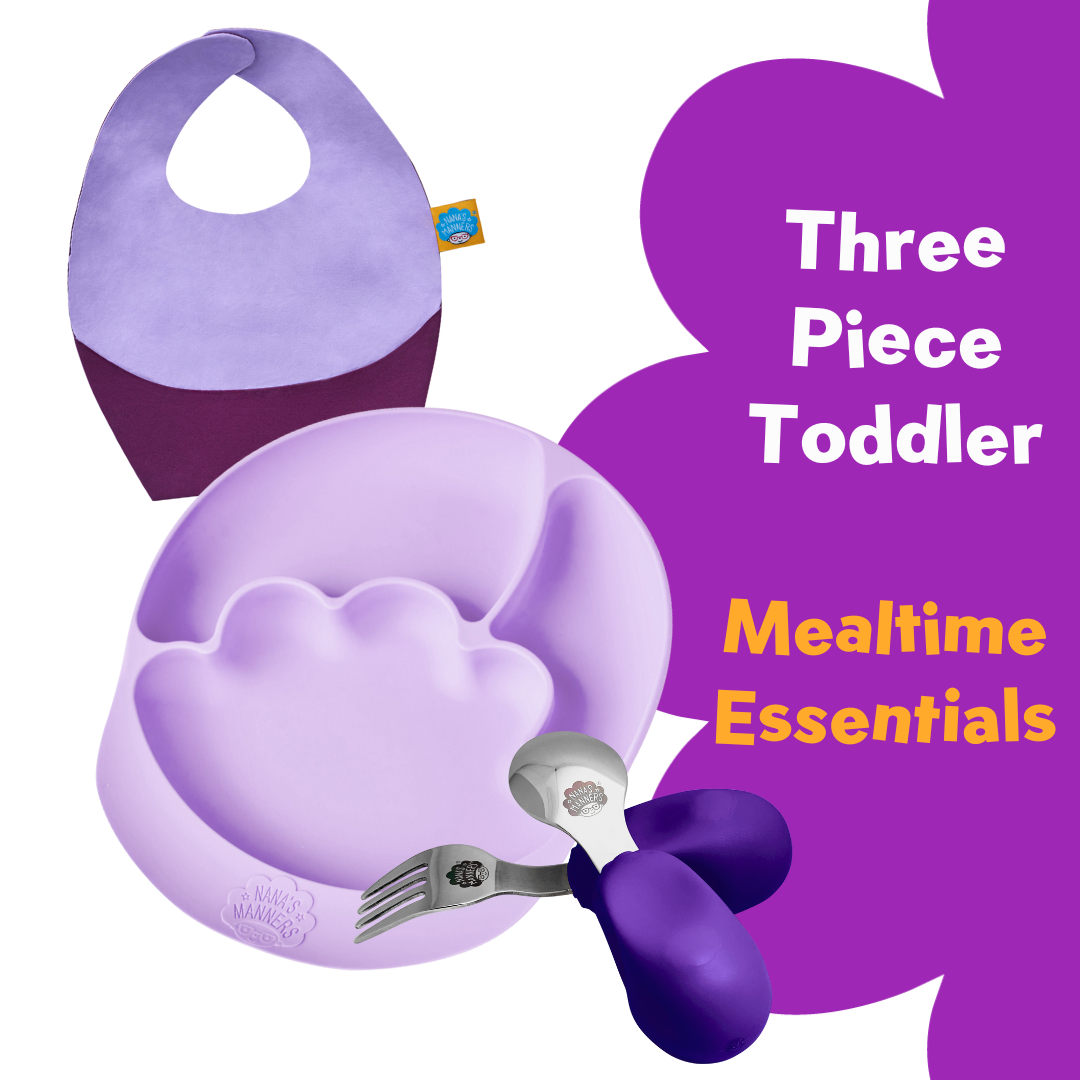 Perfect for Building Confidence in Toddlers at Mealtimes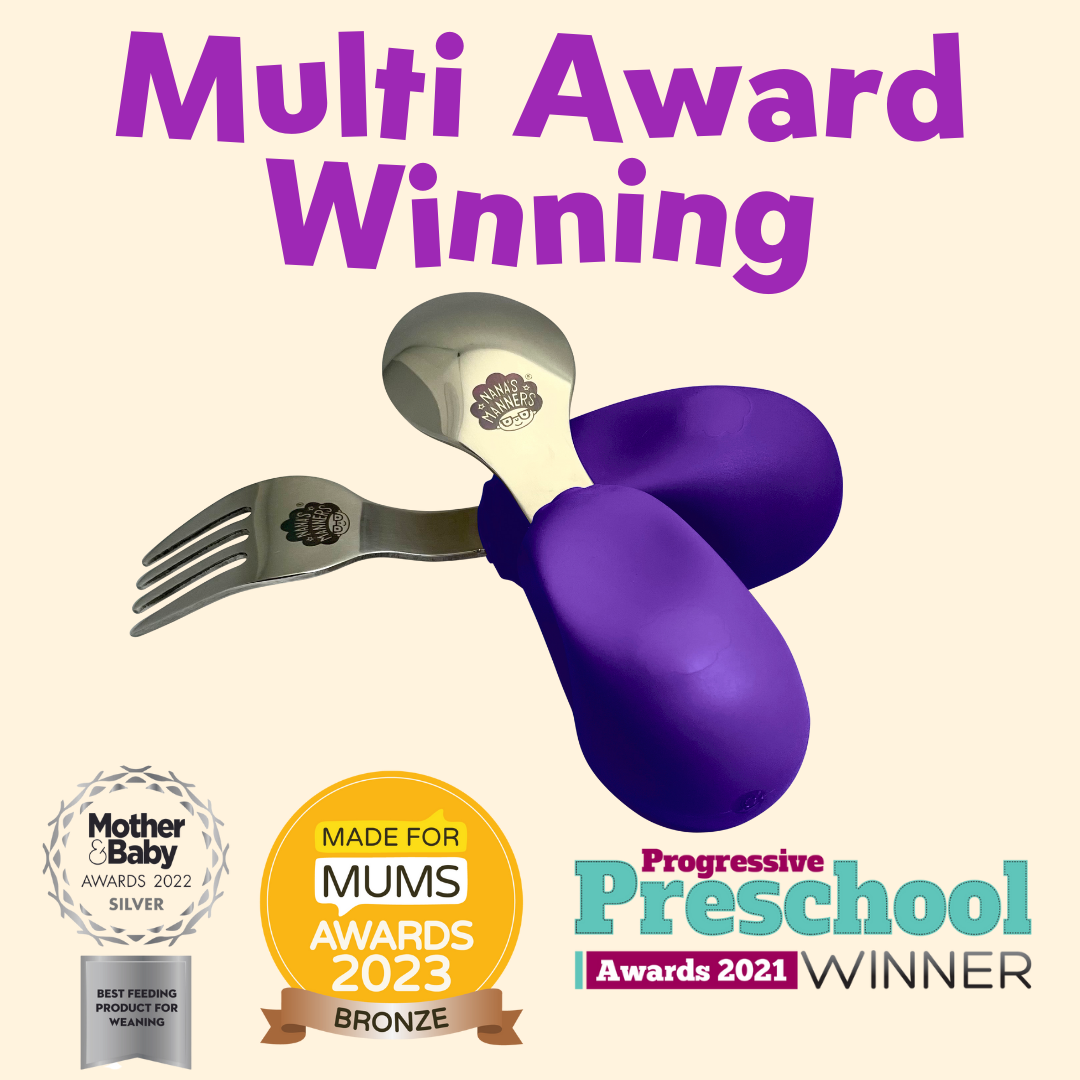 Multi-Award Winning Toddler Cutlery Loved by Parents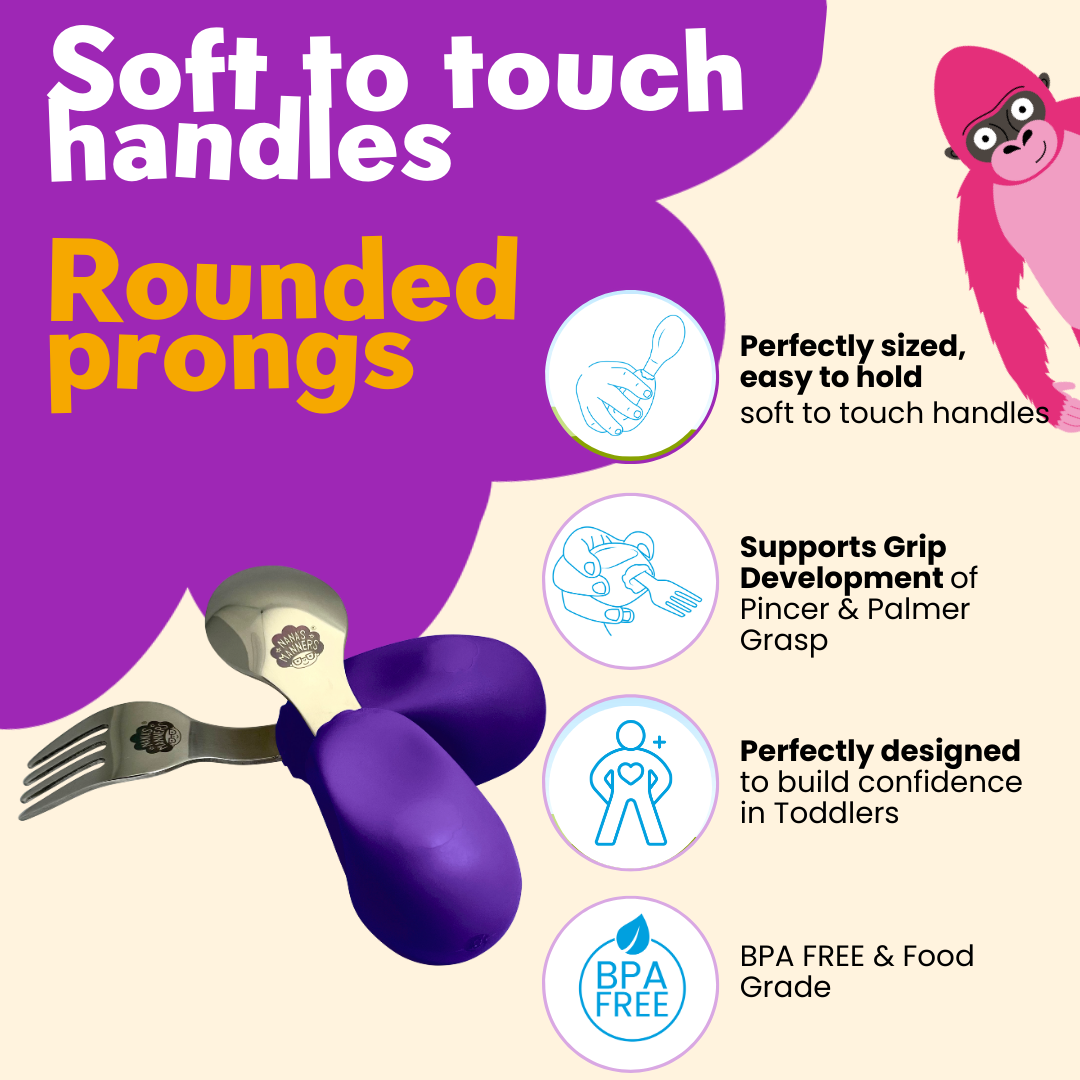 Perfectly Sized for Toddlers Hands & Mouths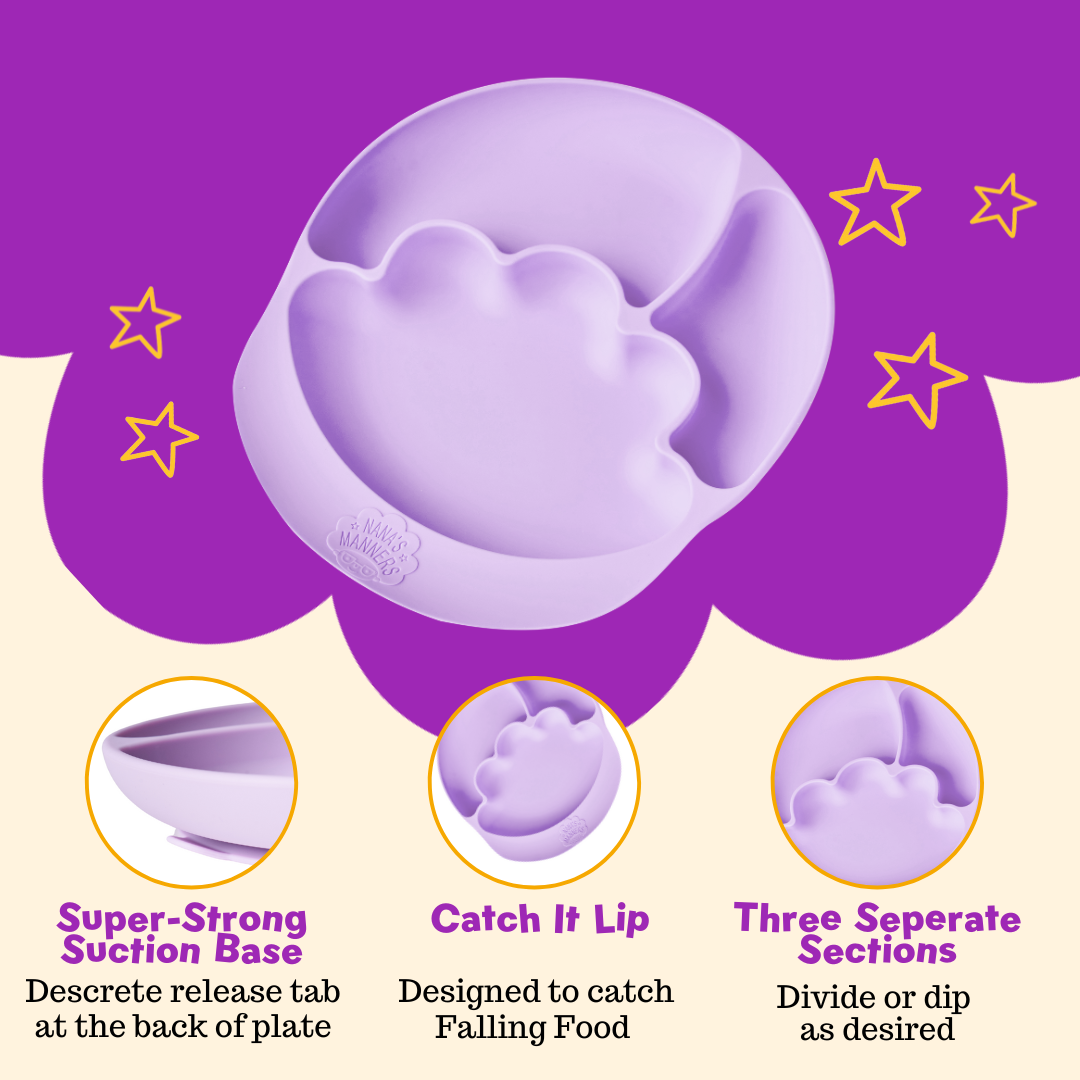 Mealtimes Made Easy. Designed by Parents for Toddlers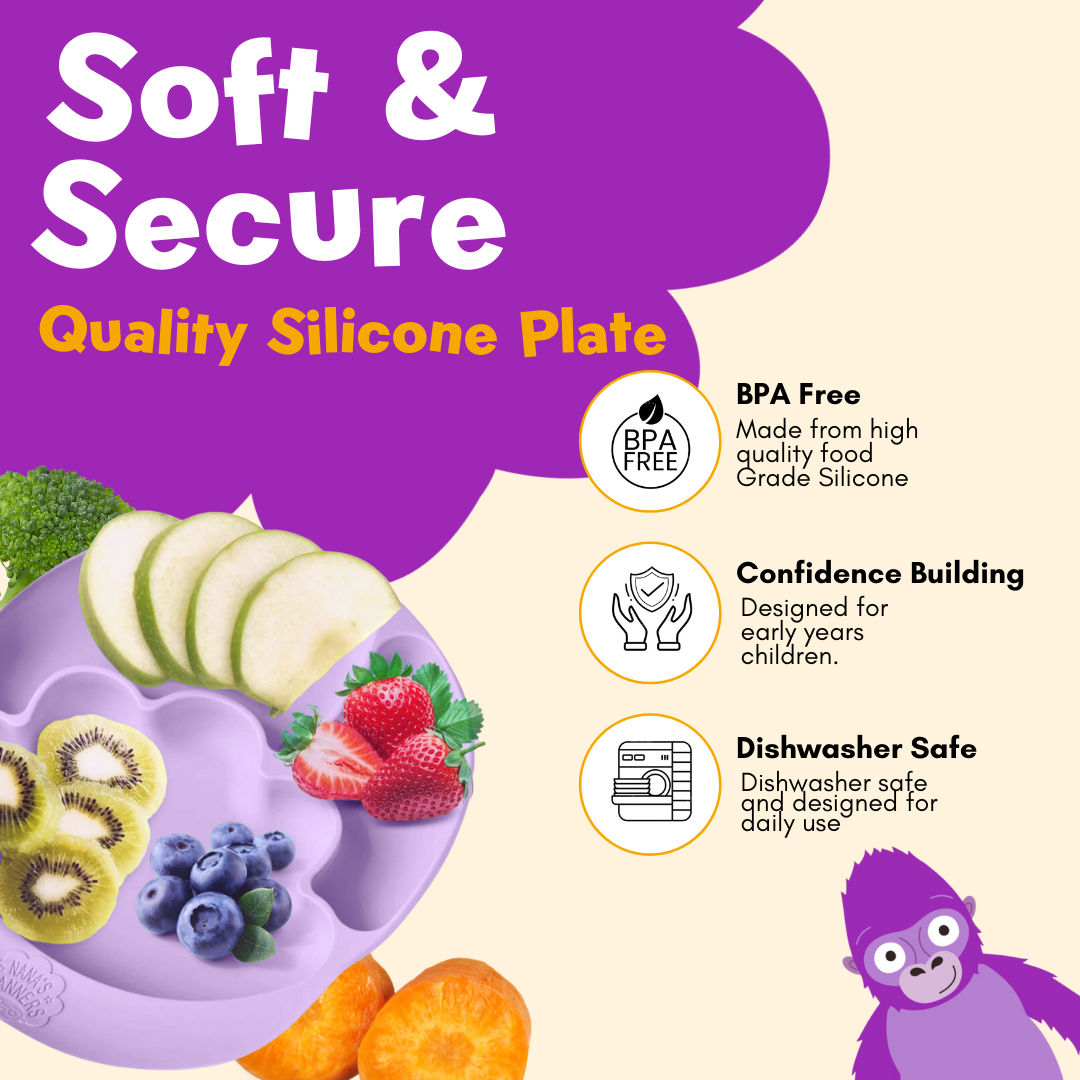 Perfectly Designed for Growing Toddlers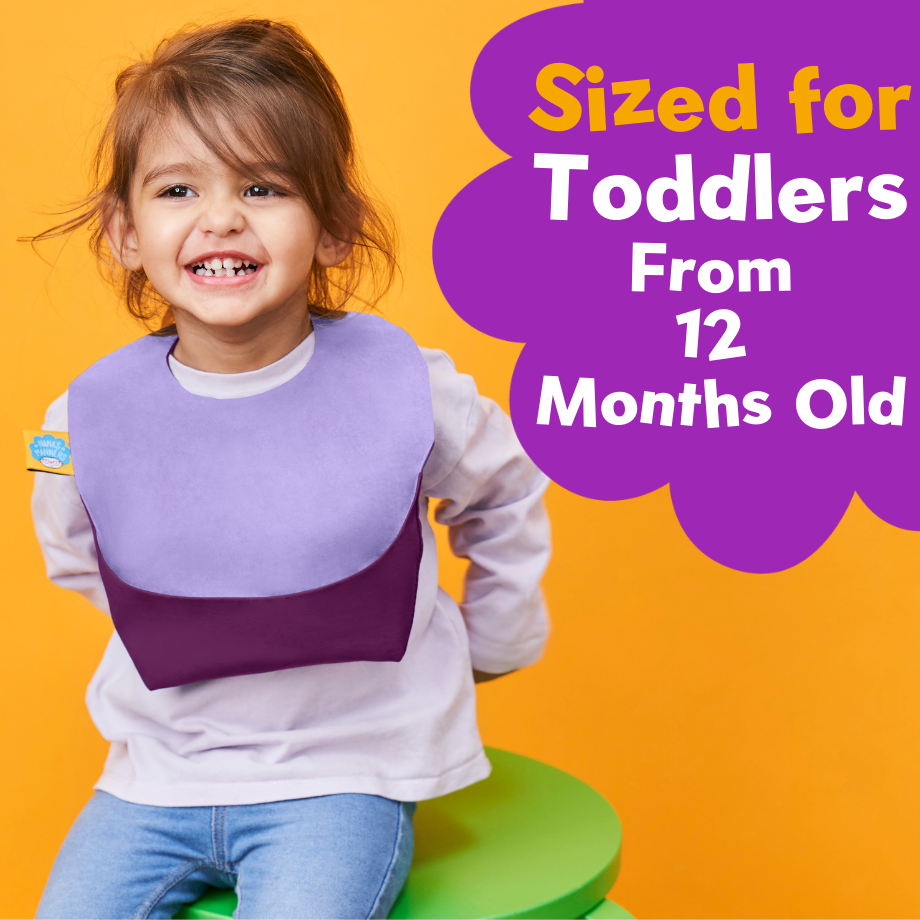 Plastic Free Waxed Cotton. Made to Minimise Mess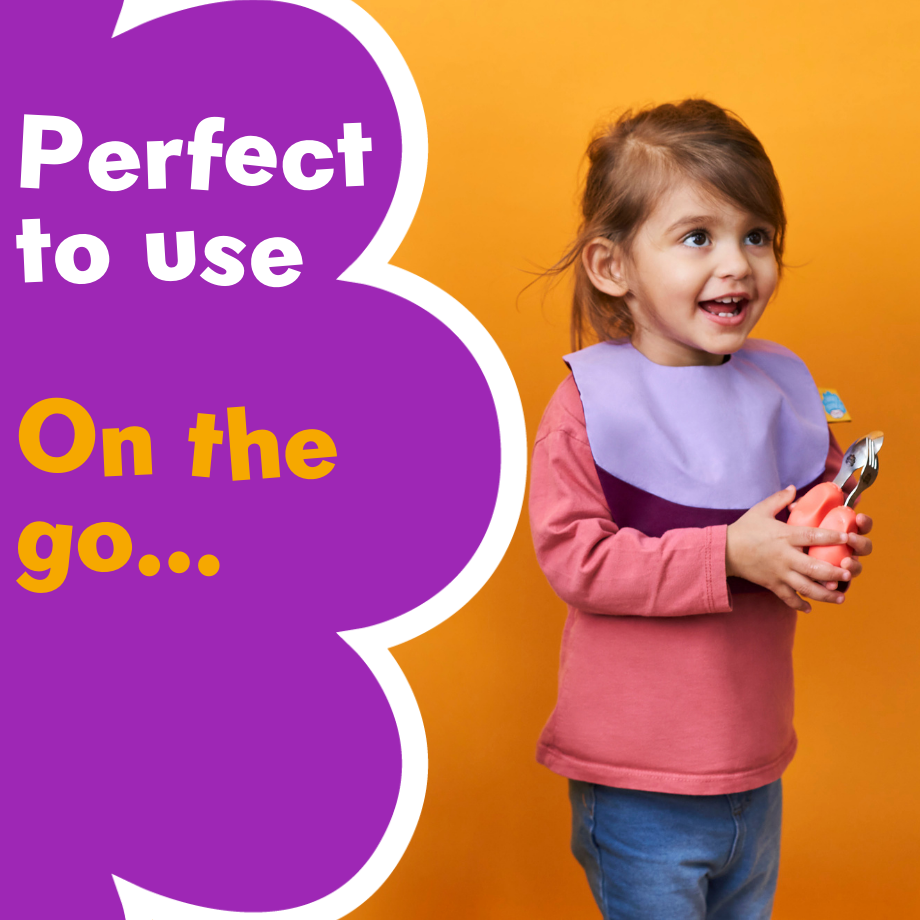 Ideal for home or and about with littles ones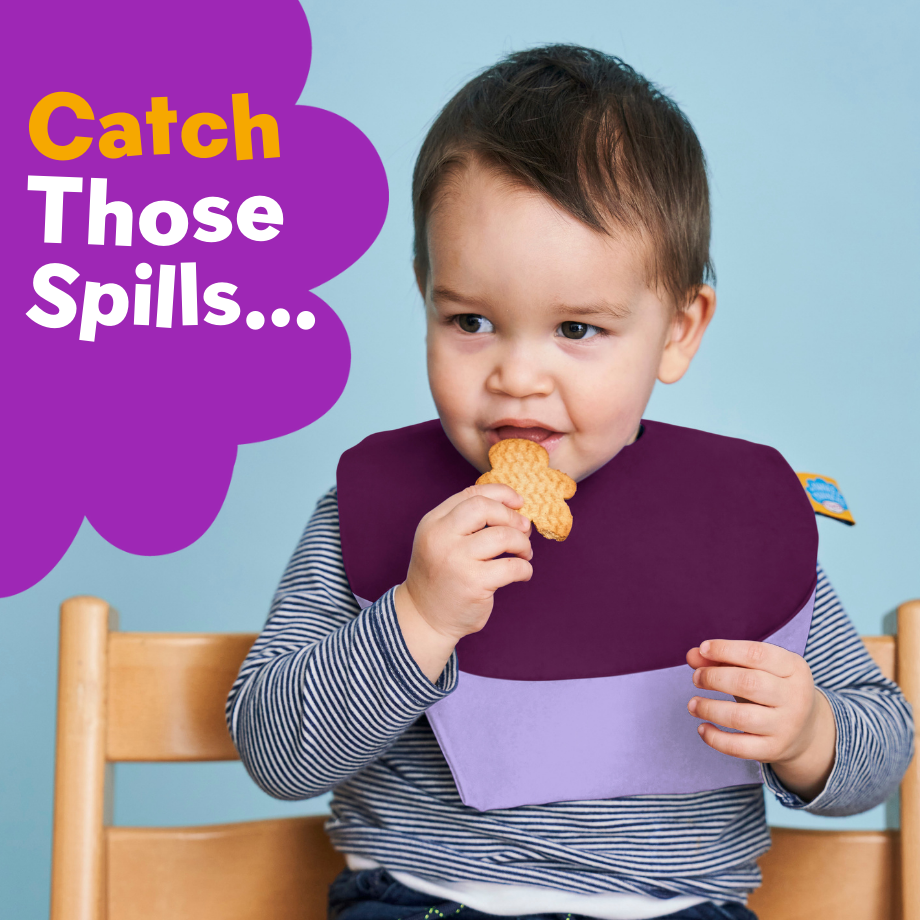 Reversible Design, Catch all Pouch
Mealtime Essentials Collection For Toddlers - A Reversible Bib - Purple, Toddler Cutlery, Section & Suction Plate

Supports your child's natural grip during the Toddler phase
Supports grips at the toddler stage of development. Rounded bowl shaped prongs made from food grade high quality stainless steel to build confidence at mealtimes.

Strengthening muscles in the hands with Pincer and Palmer grasp development
The indentations of all 4 sides allow all fingers to be supported comfortably whilst toddlers work on their fine motor skills and co-ordination as they eat.

Plastic Free & easy to clean, wipeable surface
Clean with a gentle wipe guaranteed to save busy parents time and keep mealtimes as mess free as possible. Perfect for families on the go and busy littles. Wipe clean, age with experience and enjoy every moment.

High Quality Waxed Cotton made in the UK
Exceptional quality and timeless design. A practical and sustainable solution to preventing messy mealtimes keeping your littleone covered and fully flexible to enjoy every moment of discovery at mealtime or creative, messy play.

Design & Recommended by Parents making mealtimes easy
Designed by parents to Build Confidence and Make Mealtimes Easy
A collection of Mealtime Essentials for your Toddler. Beautifully Packaged and presented. Recommended by parents to make mealtimes easy. Including Nana's Manners Toddler Cutlery, Sections and Suction Plate and Original Waxed Cotton Bib. 
Toddler cutlery designed for little ones aged at around 12 months ready to use Perfectly sized utensils. 
The stage 2 Plate is designed for babies and toddlers excited to feed themselves! Sized perfectly for little meals, the three sections allow food to be divided or dipped as desired. 

Lovingly handmade in the United Kingdom using high-quality British manufactured Waxed Cotton. Lightweight and easy to pack for every mealtime discovery. Nana's original waxed cotton bib remains comfortable and protective, allowing little ones to build their confidence with every meal. 
The perfect mealtime starter kit for toddlers around 12 months old. Helping build children's confidence and learn skills that last a lifetime.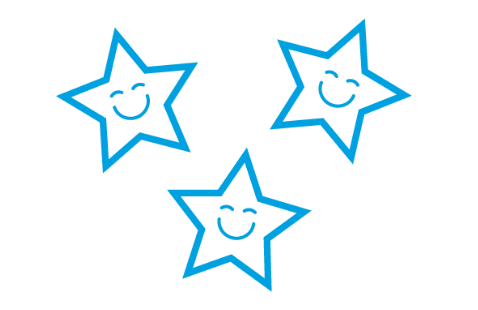 Happy,
Confident Kids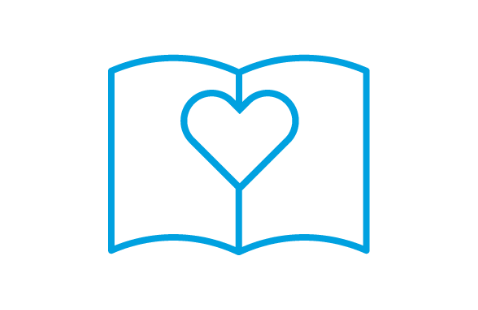 Love Learning,
For Life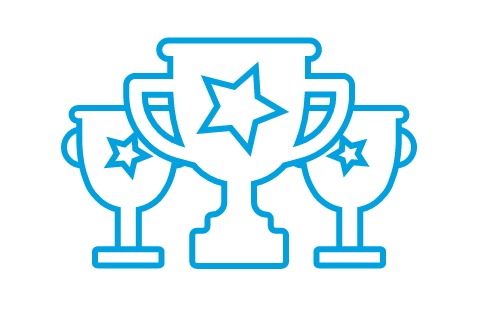 Multi
Award-Winning
Valued By Parents
Loved By Children
At around 12 months, Toddlers start showing signs that they are ready to use cutlery and are often keen to be feeding themselves independently. They will have been watching you eating closely and keen to copy what they see! This is a good point to introduce a spoon first for eating soft, but not too runny foods, such as thicker yoghurts. These will be more likely to stay on the spoon in the journey from the pot to their mouth! Our Stage 2 handles are designed perfectly for little hands and the unique shape supports your child's grip as it develops over this time. Once they are enjoying using the spoon, a fork can then be introduced to allow them to stab small pieces of soft food, such as cooked vegetables, cut up to the size suitable for them to eat. It is normal for children to get to grips with a fork slightly later, often 2-3yrs old. It will take them some time to realise the job the fork does versus the spoon, but they'll have great fun discovering this on their journey!
Nana's Manners Toddler Cutlery is designed for babies to use from 12 months old. The fork and spoon set is perfectly sized for little mouths. The handles have been shaped to fit perfectly into little hands encouraging their grip development using the Pincer and Palmer Grips.
With a breathable plastic - free design, this bib fits Toddlers aged from around 12 months to 3 years old and is a great long-use alternative to plastic and silicone bibs. We don't like wearing plastics so why would the children? Made from High quality waxed cotton. This is a great breathable lifetime purchase. Great for helping in the kitchen and messy play too!
Yes of course! Waxed cotton is an amazing fabric that whilst being waterproof, is also breathable, unlike plastic fabrics. The fabric adjusts to the temperature, keeping your little one cooler in the summer and warmer in the winter. Waxed cotton softens as it's worn, keeping your little one free to move around comfortably as they please! Our waxed cotton is made using natural materials. Our coveralls are washable. After repeated washing, when the time comes to top up the waterproof protection you can easily re-proof your coverall using Nana's Manners Original Wax Reproofing Spray This simply replaces any natural waxes they may have worn done from repeated cleaning, bringing your Coverall Bib back to tip top waterproof condition! Made to last for years to come.
Keeping Nana's Manners Bibs plastic free (and because no one likes velcro anyway) we use a secure internal magnetic fastening around the back.. This keeps the coverall comfortably on your baby / toddler whilst not restricting their movements at all whilst wearing it.
Most parents want a suction bowl or plate that stays on the table to prevent mess or those little accidents that can sometimes occur. Sometimes it's just easier for your child to explore the area they're eating in; grabbing, prodding foods on their way to comfortably enjoying their meal knowing that their plate is firmly attached to the table. Nana's Manners suction plates are designed to stay attached to a flat surface using vacuum technology. There's also a catch it lip to make sure any food that doesn't quite make it to little mouths lands back on a plate.